Aggressive Tones, Custom Looks
body {
font-family: sans-serif;
font-size: 14px;
padding: 30px;
}
.manu {
background: linear-gradient(90deg, #2A80A6, #69afce);
box-shadow: 0 5px 20px #eee;
border: 1px solid #e1e1e4;
border-radius: 6px;
overflow: hidden;
display: flex;
margin-bottom: 15px;
}
.manu-logo {
align-items: center;
background: #fff;
clip-path: polygon(0% 0%, 85% 0%, 100% 50%, 85% 100%, 0% 100%);
display: flex;
padding: 0 40px 0 30px;
justify-content: center;
position: relative;
z-index: 1;
}
.manu-text {
border-radius: 0 6px 6px 0;
color: #fff;
flex-grow: 1;
padding: 20px;
}
.manu-text h2 {
color: #fff;
font-size: 1.5em;
line-height: 1.2em;
margin: 0 0 10px 0;
padding: 0;
}
.manu-text ul {
padding: 0;
margin: 0;
}
.manu-text ul li {
display: inline-block;
margin-right: 1em;
}
.manu-text ul li:before {
content: ";
border: 2px solid #6bd480;
border-left: 0;
border-top: 0;
display: inline-block;
margin: 0 6px 2px 6px;
height: .6em;
width: .3em;
transform: rotate(45deg);
}
.info {
font-family: serif;
background: #358cb0;
width: 1.25em;
height: 1.25em;
color: #fff;
border-radius: 50%;
text-align: center;
line-height: 1.25em;
font-style: italic;
font-size: 1.25em;
position: absolute;
left: -9px;
box-shadow: 0 0 0 3px #fff;
top: 50%;
transform: translateY(-50%);
}
/* content section */
.content-section {
background: #e8e8e8;
border-radius: 6px;
border: 1px solid #e1e1e4;
color:inherit;
font-size: 13px;
line-height: 1.4em;
margin-bottom: 15px;
padding: 30px;
position: relative;
}
.content-section:empty {
padding: 0;
}
.content-section:after {
content: ";
clear: both;
display: block;
}
.content-section ul {
padding: 0;
margin: 0;
}
.content-section ul li {
list-style: none;
padding: 2px 2px 2px 15px;
position: relative;
}
.content-section ul li:before {
content: ";
border: 2px solid #2e7d3e;
border-left: 0;
border-top: 0;
display: inline-block;
left: -4px;
position: absolute;
margin: 0 10px 2px 6px;
height: .6em;
width: .3em;
top: 4px;
transform: rotate(45deg);
}
.content-section h2 {
color: #2A80A6;
}
.content-section h2:first-of-type {
margin-top: 0;
}
.product-heading {
background: #fff;
border: 1px solid #e1e1e4;
border-radius: 6px 6px 0 0;
color: #222;
padding: 30px;
}
.product-heading h2 {
color: #2A80A6;
margin: 0 0 .25em 0;
font-size: 1.5em;
}
.product-heading h4 {
font-size: 1.25em;
margin: 0;
}
/* Specs */
.sws-spec-table {
border: 2px solid #2A80A6;
border-radius: 5px;
overflow: hidden;
font-size: 13px;
margin: 15px 0;
}
.sws-spec-table tr th {
background: #2A80A6;
border: 2px solid #2A80A6;
color: #fff;
padding: 5px;
text-align: left;
}
.sws-spec-table td {
padding: 5px 10px;
border: 1px solid #eee;
}
.sws-spec-table tr:nth-child(2n 1) td {
background: #d3d3d3;
}
.float-right {
border-radius: 5px;
float: right;
margin-left: 15px;
}
@media screen and (max-width: 800px) {
.float-right {
float: none;
display: block;
max-width: 100%;
margin: 0 auto 30px auto;
}
}
@media screen and (max-width: 600px) {
.manu {
flex-direction: column;
}
.manu-logo {
padding: 10px;
clip-path: polygon(0% 0%, 100% 0%, 100% 90%, 50% 100%, 0% 90%);
}
}

Sweetwater is an Authorized Charvel Dealer
Genuine New Item
Sweetwater's 2-year warranty and 55 point inspection
Charvel Pro-Mod So-Cal Style 1 HH FR Left-Handed Electric Guitar – Snow White
6-String Solidbody Electric Guitar, Left-handed, with Alder Body, Maple Neck, Maple Fretboard, 2 Split-coil Pickups, and Tremolo – Snow White
Aggressive Tones, Custom Looks
Charvel's Pro-Mod So-Cal Style 1 HH FR electric guitar harkens back to the Superstrat movement of the 1980s. A pedigreed shredder, this axe epitomizes the Southern California look and sound with its hot-rodded Seymour Duncan pickups, familiar body style, and silky compound-radius fingerboard with rolled edges. The So-Cal boasts a real Floyd Rose double-locking tremolo that can handle the gnarliest of dive-bombs without wrecking your tuning. If you're in the market for a stock guitar that blazes with punk, hardcore, and metal vibe, Sweetwater guitarists are quick to recommend the Pro-Mod So-Cal Style 1 HH FR.
Plays like a custom Superstrat
The Superstrat craze of the 1980s inspired guitarists all over the country to Frankenstein their beloved axes with faster necks, hotter pickups, aftermarket hardware, and bold custom paint jobs. The Charvel Pro-Mod So-Cal Style 1 HH FR carries on this tradition with vintage-styled appointments and clean modern electronics for high-gain attitude and authoritative looks.
Inspired by 30 years of customer requests
Charvel was one of the first guitar companies to manufacture Superstrat-type guitars. And with 30 years of customer feedback, Charvel was able to make the So-Cal play and sound like a pawn shopper's dream. The stock Seymour Duncan Distortion pickups deliver a total of 6 humbucker/single-coil tones (via the push/pull volume control) for brutal crunch to scorching leads.
Floyd Rose locking tremolo adds texture to chords and leads
A dependable tremolo is requisite to the Superstrat appeal. The So-Cal's Floyd Rose 1000 series locking trem moves between subtle vibrato and dive-bombed Eddie leads with the natural response and tuning stability you expect from a Floyd Rose.
Charvel Pro-Mod So-Cal Style 1 HH FR Electric Guitar Features:
Familiar alder body gives an unmistakable California sound
Compound-radius fretboard (12″–16″) gets flatter and wider up high
Seymour Duncan TB-6 and SH-6N Distortion pickups deliver hot-rodded tones
6-way pickup switching for brutal humbucker and sweet single-coil tones
Push-pull coil tap unlocks sweet California twang
No-load tone pot won't color sound when run wide open
Knurled speed knobs resist sweat slippage
Floyd Rose double-locking tremolo squeals and dives without wrecking your tuning
Die-cast matching tuning machines
| Specification | Detail |
| --- | --- |
| Number of Strings | 6 |
| Left-/Right-handed | Left-handed |
| Body Type | Solidbody |
| Body Shape | So-Cal Style 1 |
| Body Material | Alder |
| Body Finish | Gloss |
| Color | Snow White |
| Neck Material | 2-piece Maple |
| Neck Shape | Speed Neck |
| Neck Joint | Bolt-on |
| Radius | 12″-16″ compound |
| Fingerboard Material | Maple, Rolled Edges |
| Fingerboard Inlay | Black Dots |
| Number of Frets | 22, Jumbo |
| Scale Length | 25.5″ |
| Nut Width | 1.6875″ |
| Nut Material | Floyd Rose Locking |
| Bridge/Tailpiece | Floyd Rose 1000 Series Double-locking Tremolo |
| Tuners | Die-cast, Sealed |
| Neck Pickup | Duncan SH-6 Distortion Humbucker |
| Bridge Pickup | Duncan TB-6 Distortion Humbucker |
| Controls | 1 x master volume (push/pull coil-split), 1 x master tone (no load) |
| Switching | 3-way blade pickup switch |
| Strings | Nickel Plated Steel, .009-.042 |
RETURN INFORMATION
We want you to be completely happy with your purchase from Sweetwater. If you are not satisfied with your product, you may return it for a refund of the purchase price within 30 days. If your purchase was eligible for Free Shipping, the shipping cost will be deducted from your credit or refund. Returns must be in the complete and original packaging with all accessories and complete documentation (Owner's Manual, warranty card, quick start guides, etc.), show no signs of wear or use, and include a Return Authorization number or be subject to a restocking fee.
Fast, FREE Shipping!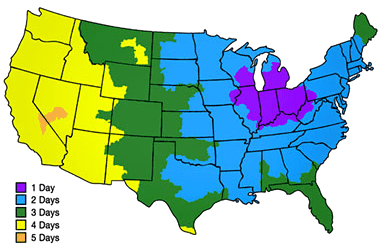 Nearly every order received by 3PM Eastern ships the SAME DAY!
FREE shipping to lower 48 states.
Our central location reaches most states in 1-4 business days
99.95% warehouse accuracy
We are proud to provide some of the fastest turnaround times on eBay. We use FedEx or UPS for most items, and
USPS for smaller items. Residents of Hawaii, Alaska, and Puerto Rico should contact us for a shipping quote.
PLEASE NOTE: We cannot ship large items to PO boxes, please provide an alternate address. If you have questions, feel free to contact us.
Buy with confidence!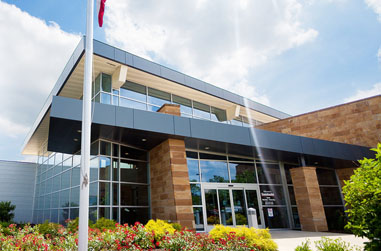 Sweetwater's been selling on eBay since 2001, with 99.9% positive feedback!
More than 30 years in business
World-class customer service
Fast, FREE shipping
Free 2-year warranty on nearly every product
Free tech support from audio experts